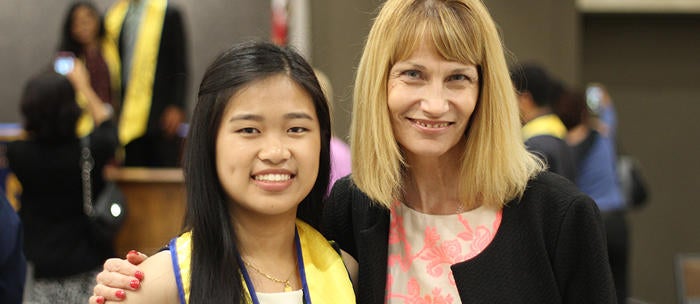 There is no fee to participate in EAOP, but interested students must apply. 
 
Prospective Participants must:
Be enrolled in a school with an EAOP agreement  on file.
Demonstrate interest and motivation in pursuing a college education. 
Maintain a minimum 3.00 "a-g" grade point average (GPA)
Have no D or F grade in "a-g" coursework
 
Other factors considered:
Be from an educationally and/or economically disadvantaged background.
Attend a school with a limited college prep curriculum.
Reside in a community with low college-going rates.
Attend a school with below average SAT/ACT exam scores.
 
EAOP will consider applications from current 9th, 10th, and 11th grade students; 12th grade students are not eligible for enrollment.