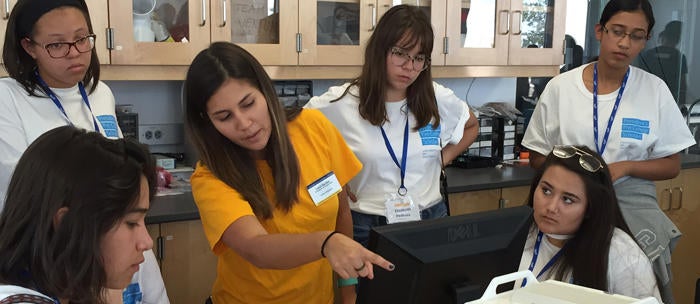 The mission of Early Academic Outreach Program (EAOP) is to increase the number of educationally disadvantaged students who have the opportunity to achieve a postsecondary education and/or who are prepared to matriculate to a four year university/ college.
There are four strategies that frame EAOP, and they are specifically focused on achieving postsecondary access and success for more students.
These strategies are:
Academic Enrichment

Participants improve basic academic skills, master advanced high school curriculum, and have the opportunity to participate in university projects.
 

Entrance Exams

EAOP students are prepared for taking the college entrance exams necessary for eligibility to selective colleges and universities like the University of California.
 

Academic Advising

EAOP students receive individual Academic Plan (IAP) and ongoing advising to ensure that they are successfully complete the required "a-g" course pattern.
 

College Knowledge

EAOP students, their families, and educators in EAOP schools receive timely, appropriate and necessary information to prepare (or assist more students prepare) for a post-secondary education.